| | |
| --- | --- |
| Posted on February 27, 2015 at 10:50 AM | |
Welcome to our Home
Our house is a Victorian Old Almshouse which was originally 4 little houses built over 100 years ago.
We added the Pump & Victorian Mirror last year.

In the 1980's it was converted into one house.
It was called the Old Almshouse but in 2011 after a bad year I legally changed the name
to Wishing Well Cottage & I made this sign out of part of an antique Opium Bed..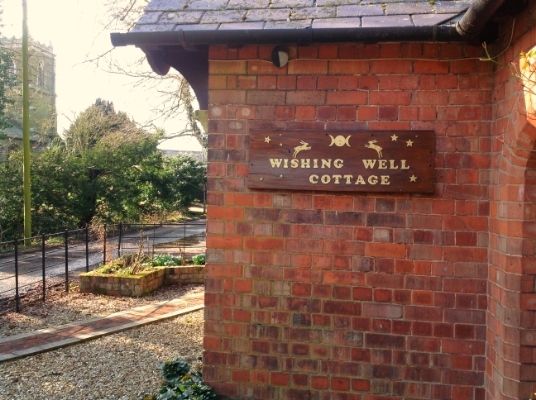 This is the Hall.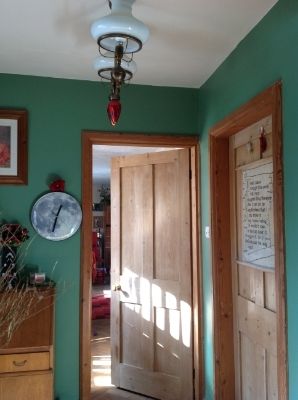 As you can see we are Maximalists
We bought the tall lamp from our local Antique center the Maltings last month
for just £60.00
. We think it looks a bit Downton Abbey..
The huge chest of Drawers I won with bids when I was 18 & I won it for !18.00... I was told
it was a Monks Chest?? it has super deep drawers..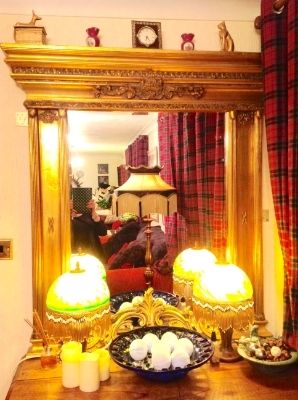 This is our Victorian Fireplace.. we love the flowers.
My Dad fitted this Victorian Fireplace, it replaced a naff modern Brick fireplace someone had put in..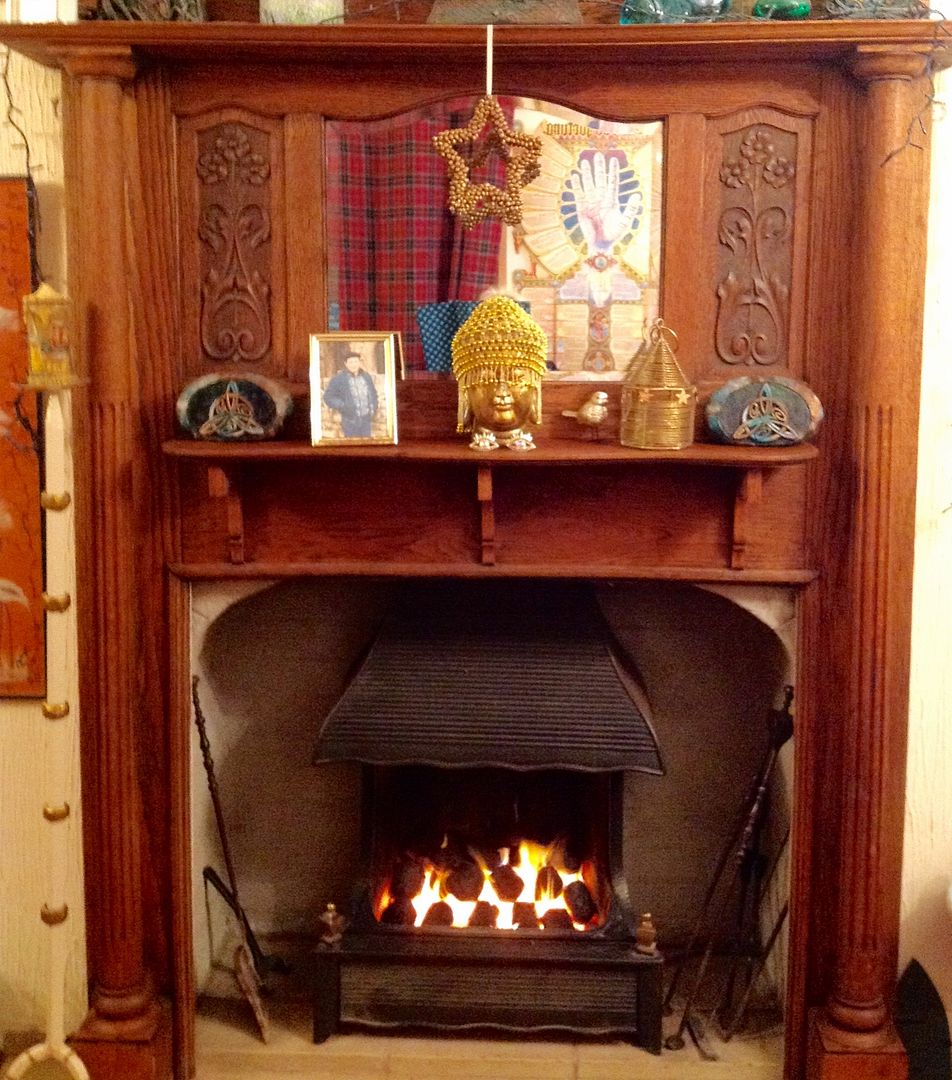 I think Victorian in a Victorian House & modern in modern..etc 50's pieces in 50's houses... it looks better!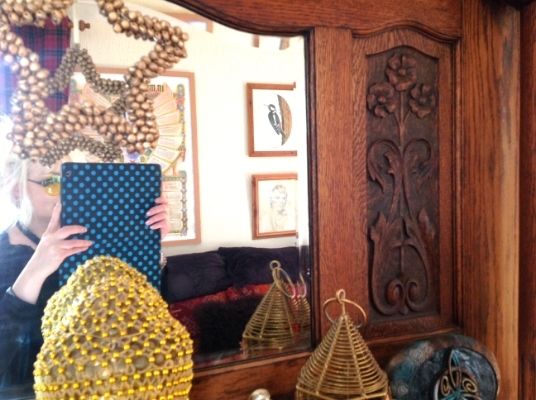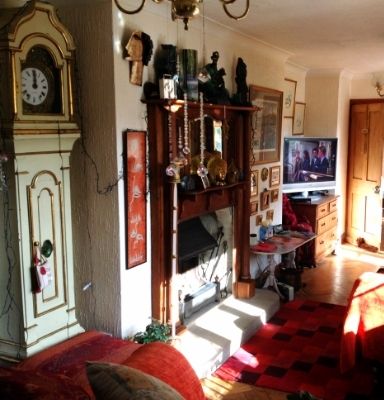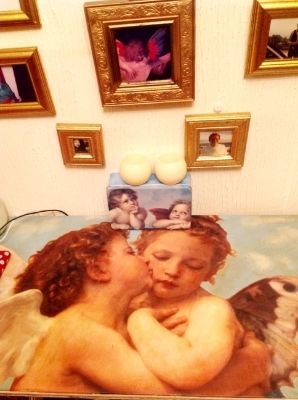 The Cats corner... they love their house
I don't care if it looks mad!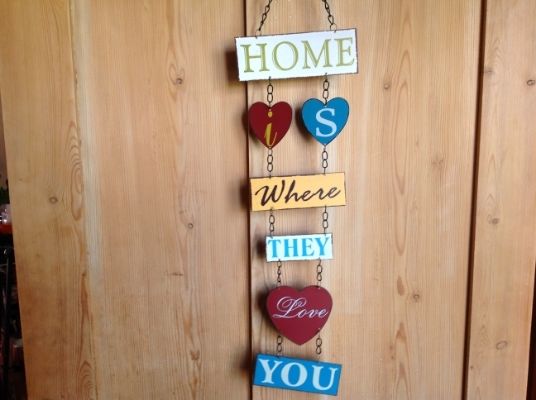 Kitchen... you have to put the Kitsch in Kitchen! hence the polka dot lamp & cake stands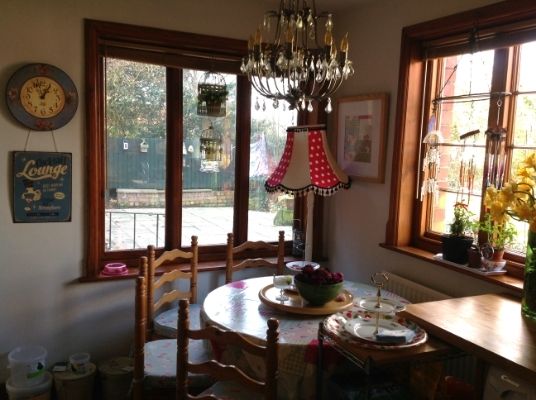 We revamped our kitchen with some goodies off ebay!
The Welsh Dresser top on the wall we won for £32.00 & the
Pine Island with Bosch hob & Gas Bottle we won for a bargain £18.00
& we brought it all together with matching crystal handles..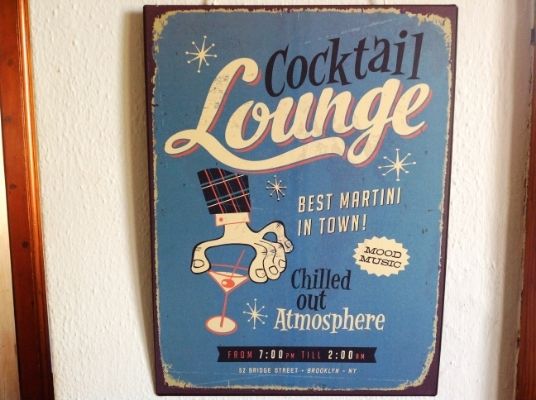 Dining Room & Books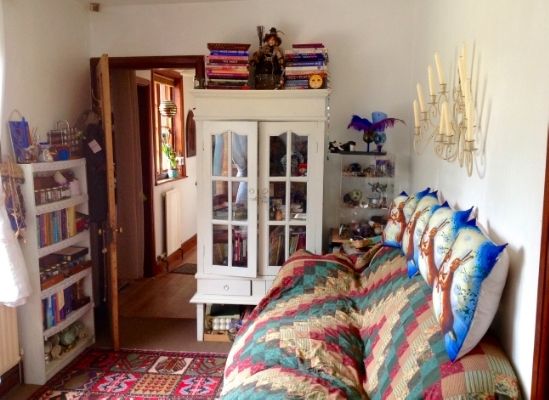 Spare Bedroom with original Stove & Fireplace..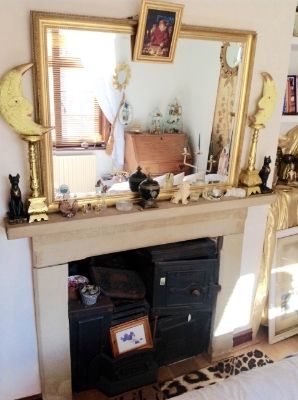 The wall art is from Germany & its called the Secret.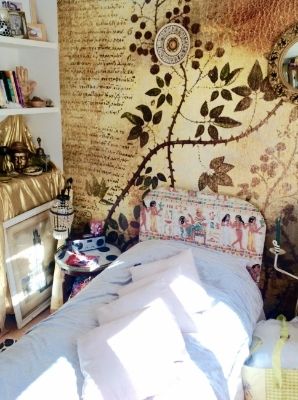 Our Moon Gazing Cat Clyde acting like the Cat God / Bast.
(ignore the box of wallpaper in the middle)

I loves Glitter Balls....
This is our little Copse, which our Chickens love to play in &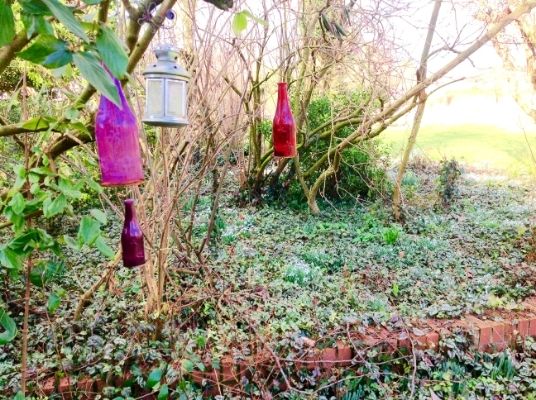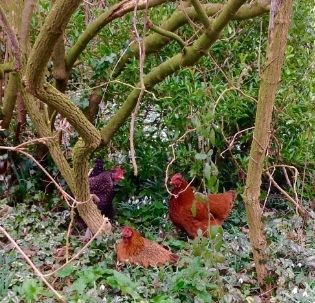 Our Garden.. where our Caravans..named  Queenie & Absinthe (Green Fairy) live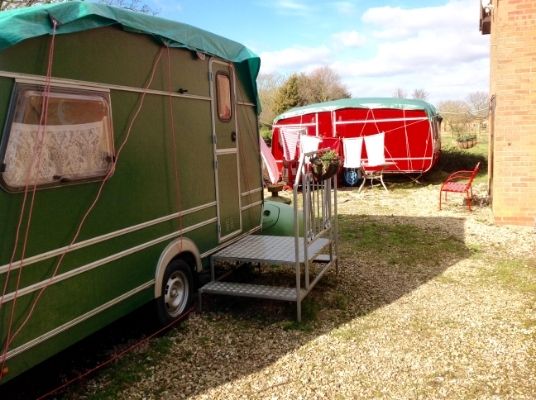 Thanks for calling in 
call back soon xx

Categories: None