| | |
| --- | --- |
| Posted on June 27, 2015 at 2:50 PM | |
I haven't been online very much for the last 6 weeks, way too busy getting the house & Garden ready for the Summer. The weather man said last night, "next week is going to be a scorcher" so I am so glad my painting & gardening are now up to date.
So welcome to Wishing Well Cottage's English Garden, I should do a video, so you can hear the Beautiful Bird song too.
This is a bedraggled me, after the rain got me.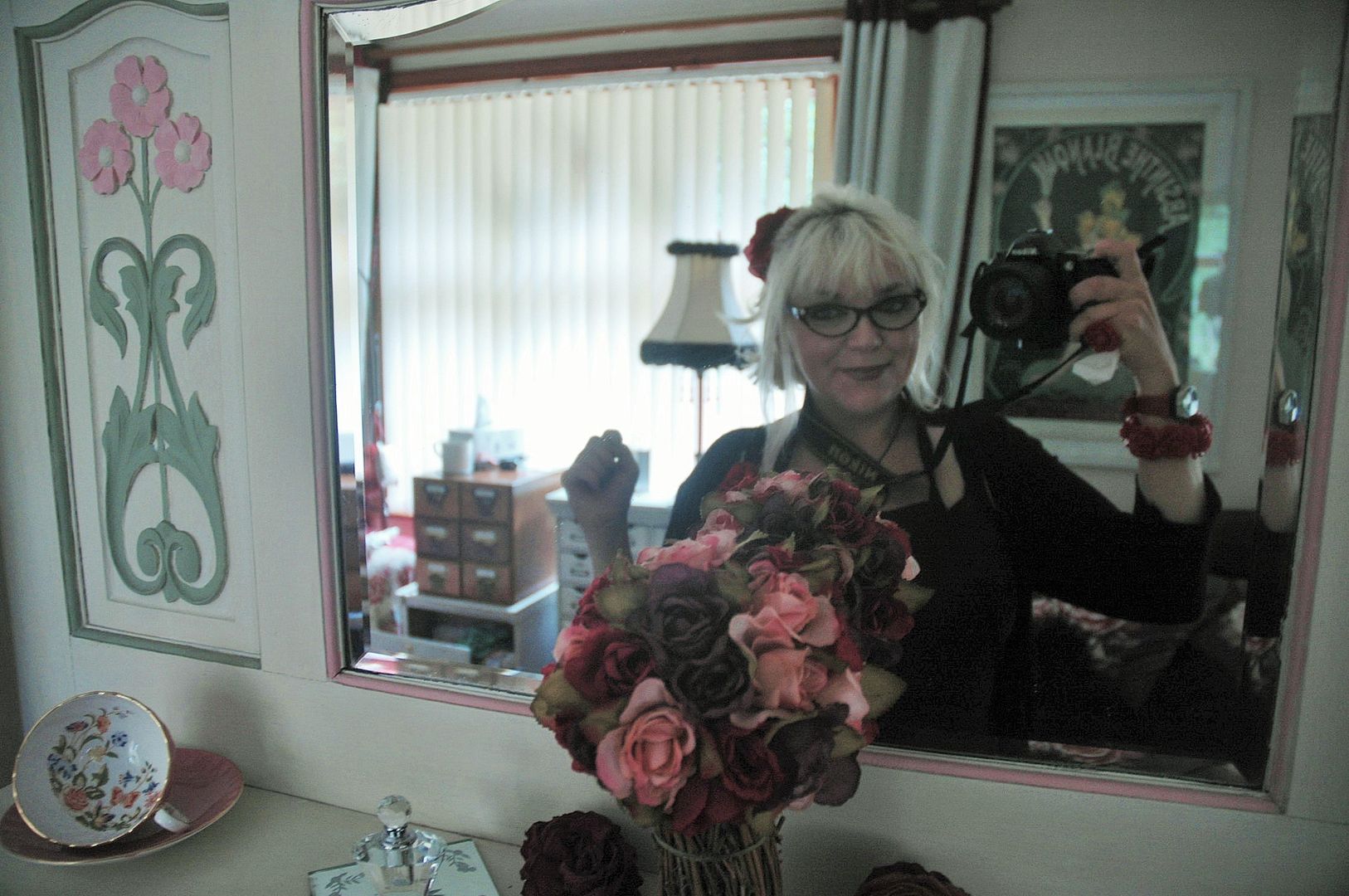 Last year I collected my Pansies Seeds, planted them not sure if I had Green Fingers &
unbelievabley they all took, so we now have 12 hanging Baskets, 2 troughs filled with Pansies & four half baskets & 9 planters. All I have to do now  is water them everyday!!!
I didn't think it through...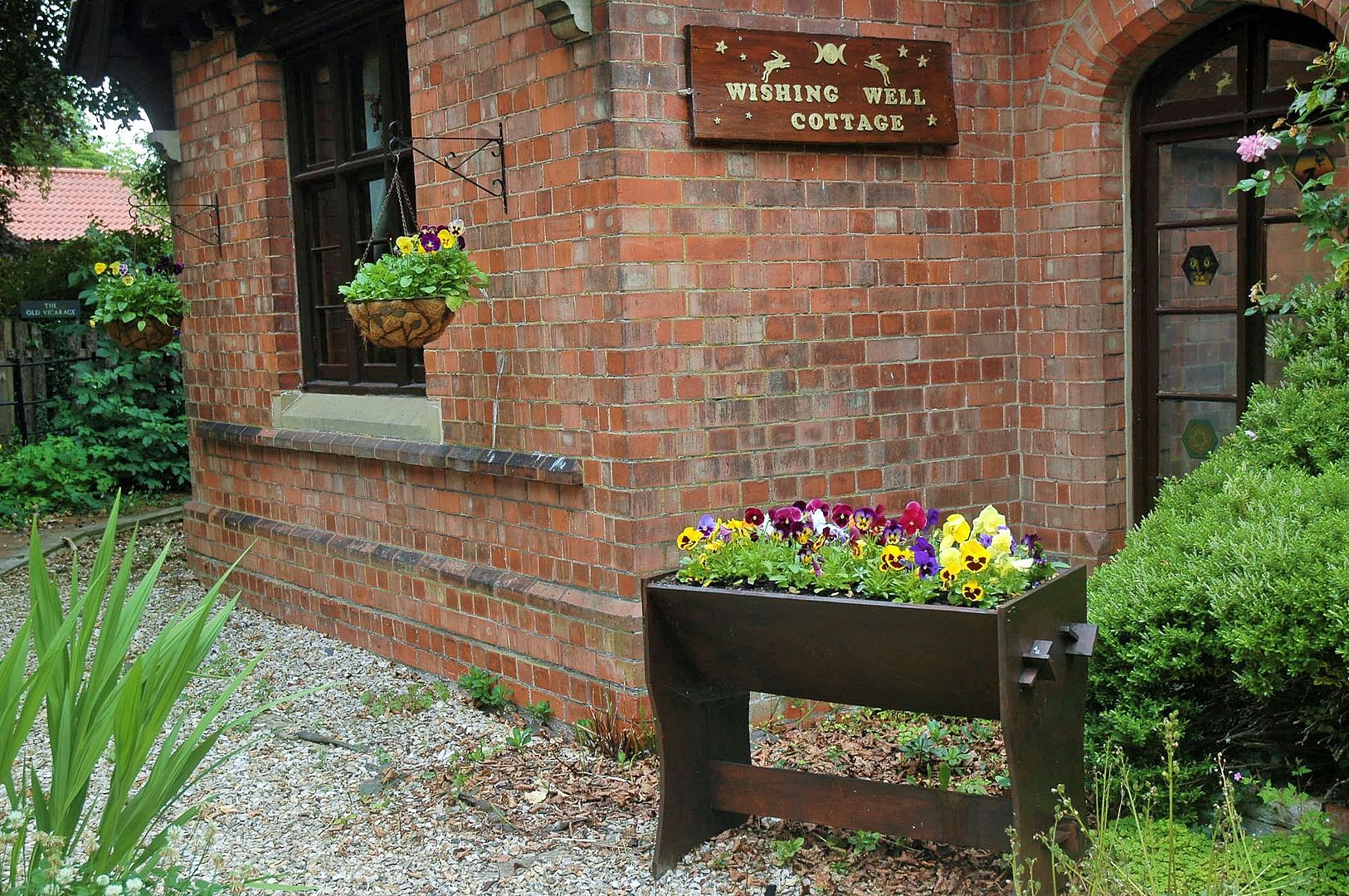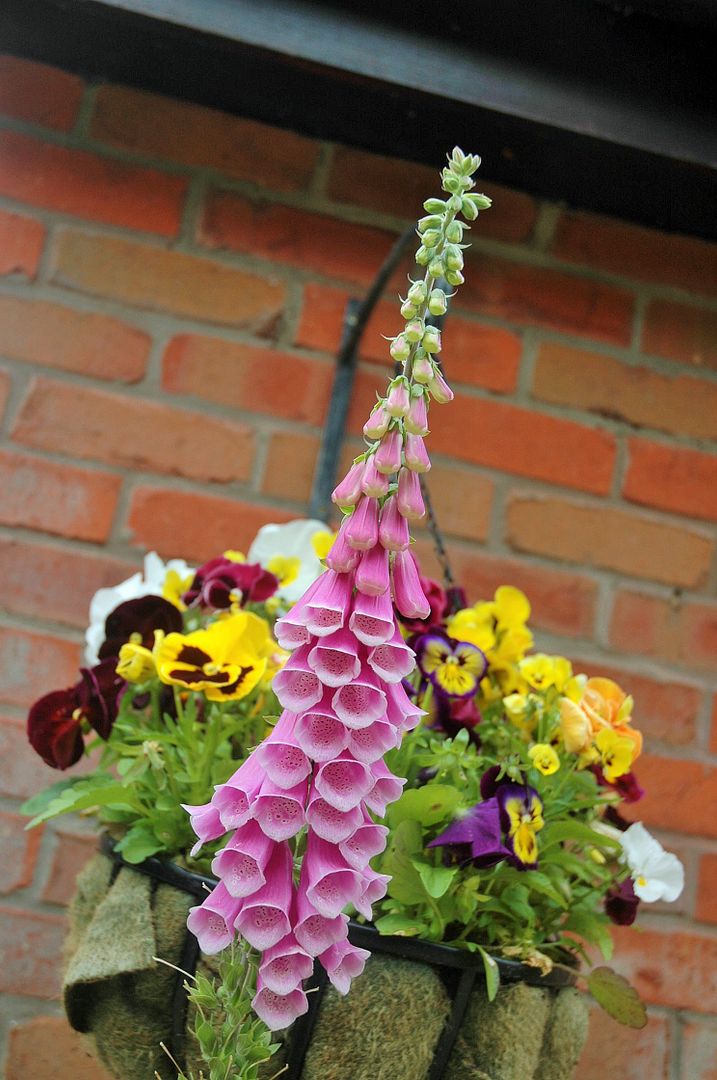 Buckets of Pansies... luckily I loves them... they have little faces :-)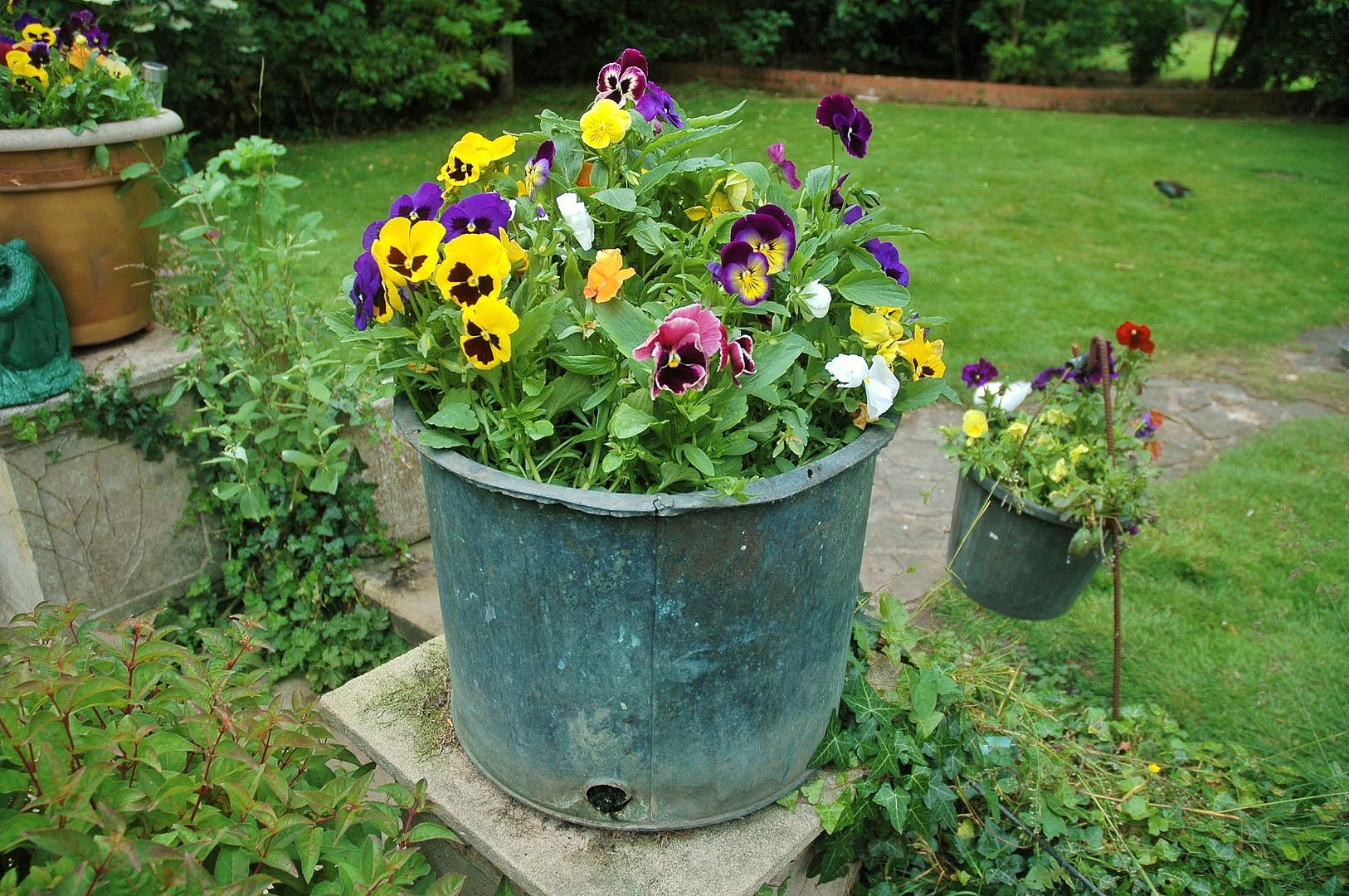 I love Bunting.. I would put it everywhere for everyday :-) all year..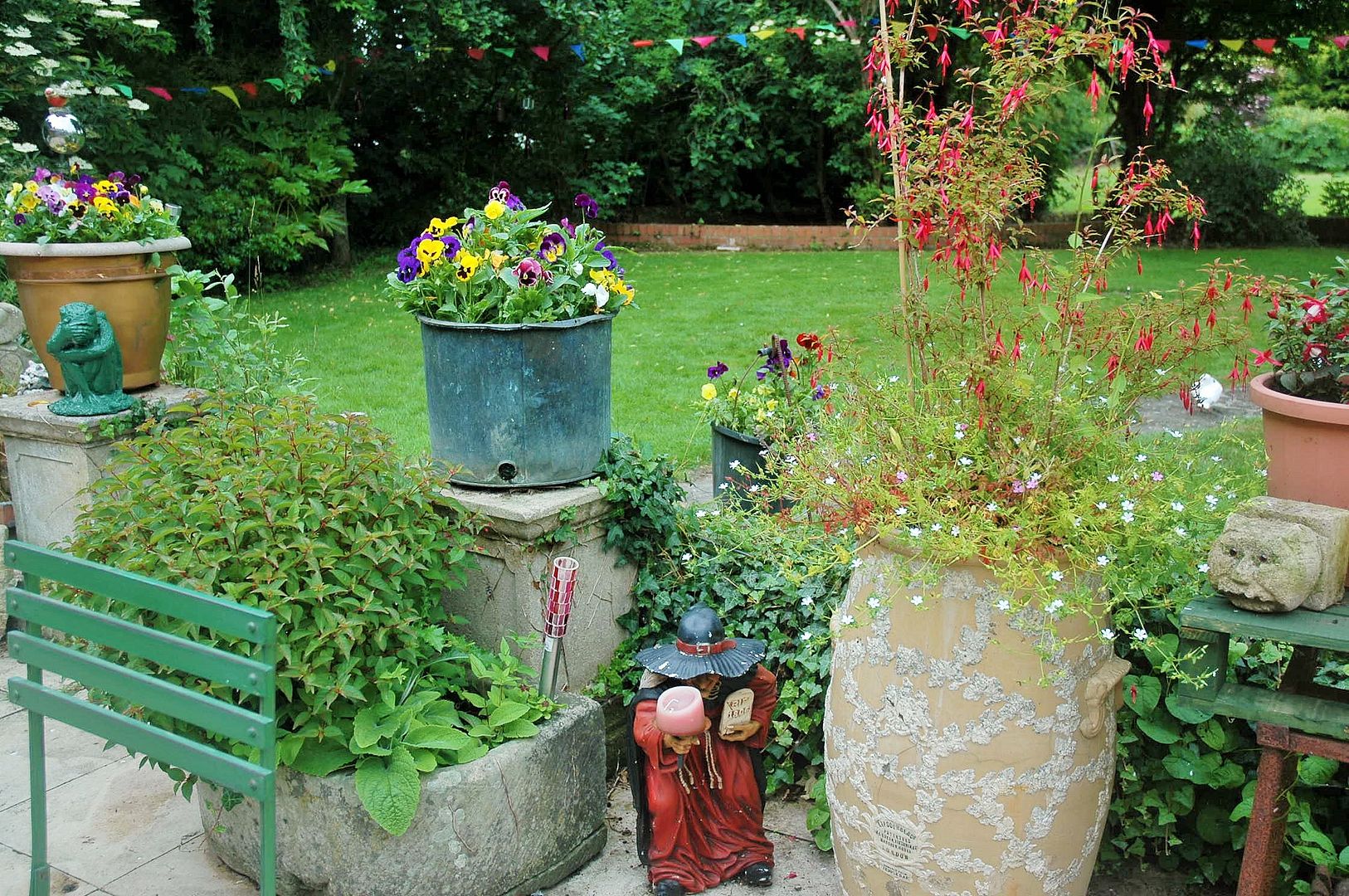 .
This is Queenie & Absinth our Vintage Girls. They are painted for Summer, they just need their Rain hats taking off.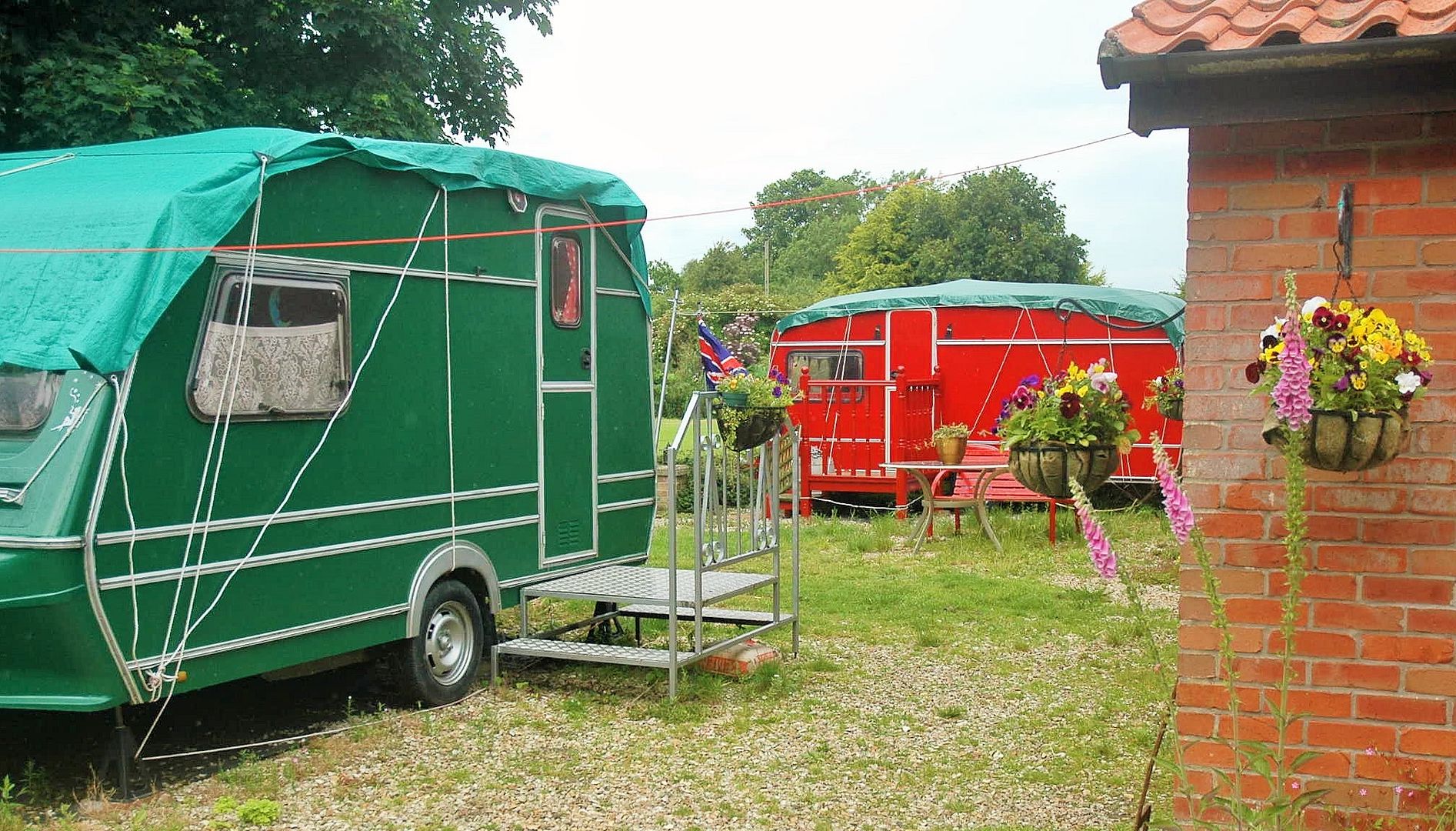 You can just see the Real Wishing Well around the corner.

We had to move the Chickens eglu onto the patio this week, because Mr Fox has paid a visit to the Farmers wife's Chickens & he completely
annihilated everyone of them :-( then attacked our neighbours Chickens too... so our Girls are closer to home. But the little minxes won't go to bed on time.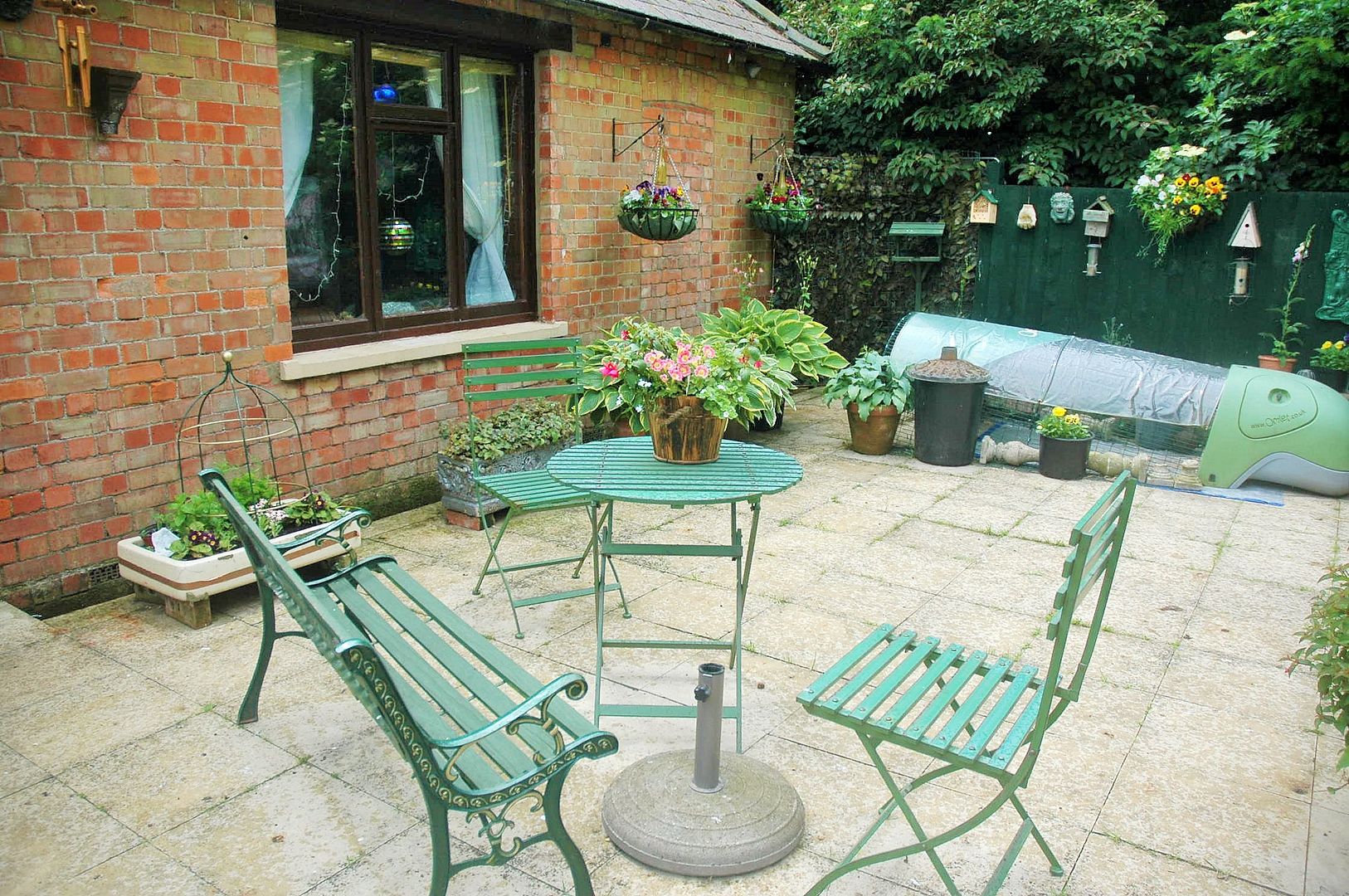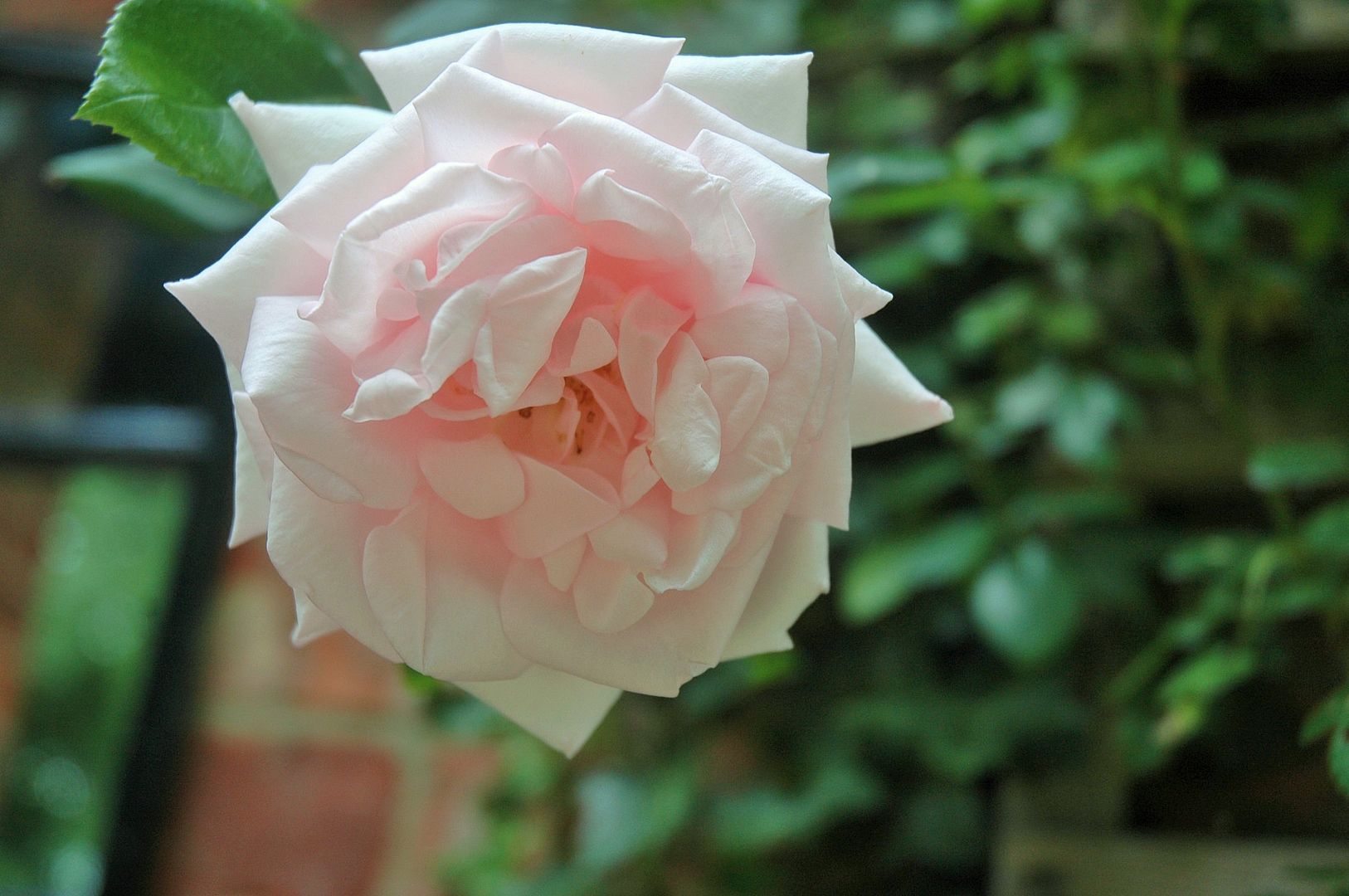 Namaste :-)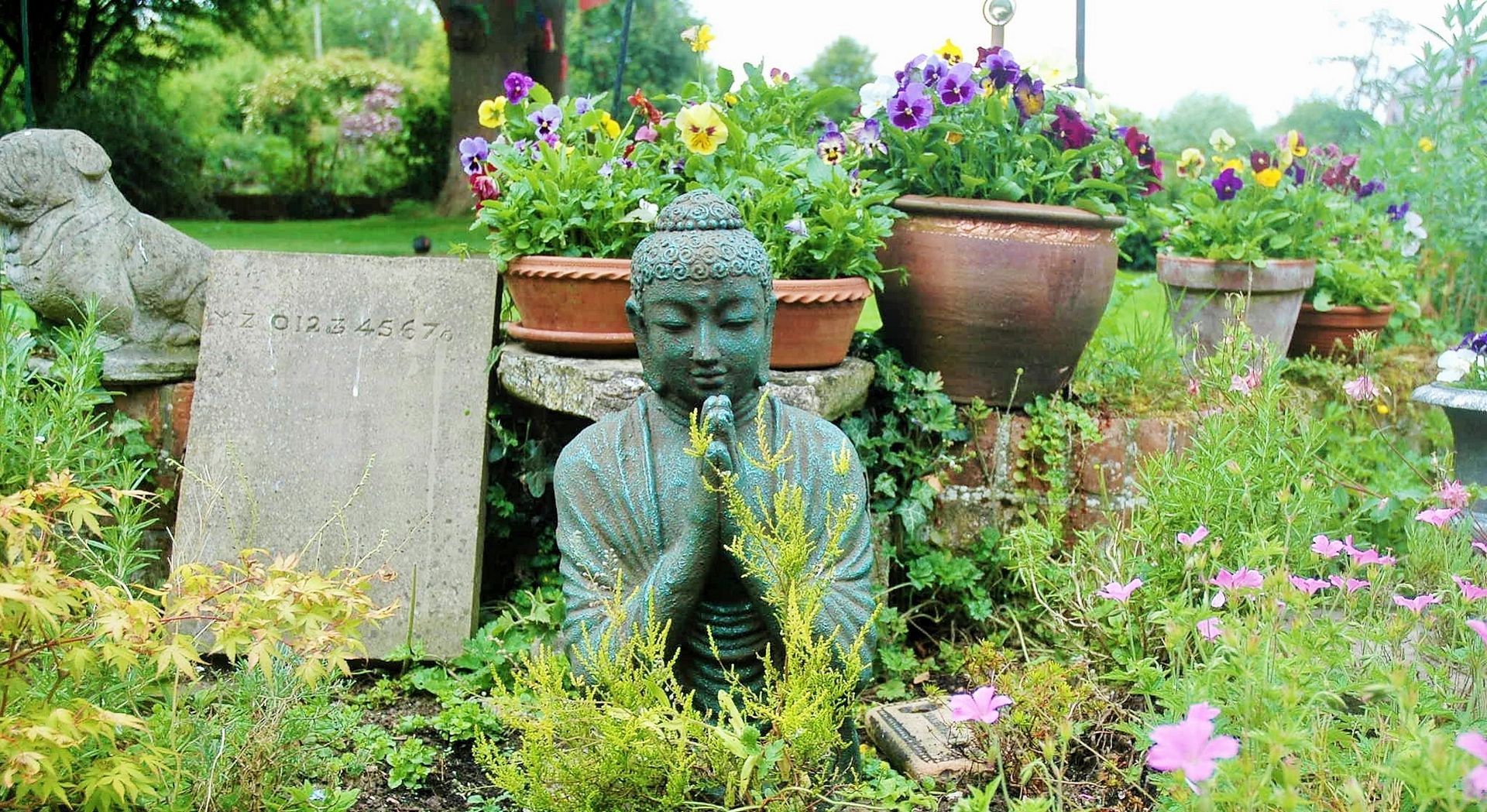 When my Dad passed away in 2011, I decided to make a Garden for him. It is heart shaped & it used to be a
huge pile of Tree's & now its all Poppies & Wild Flowers. Today they looked Glorious.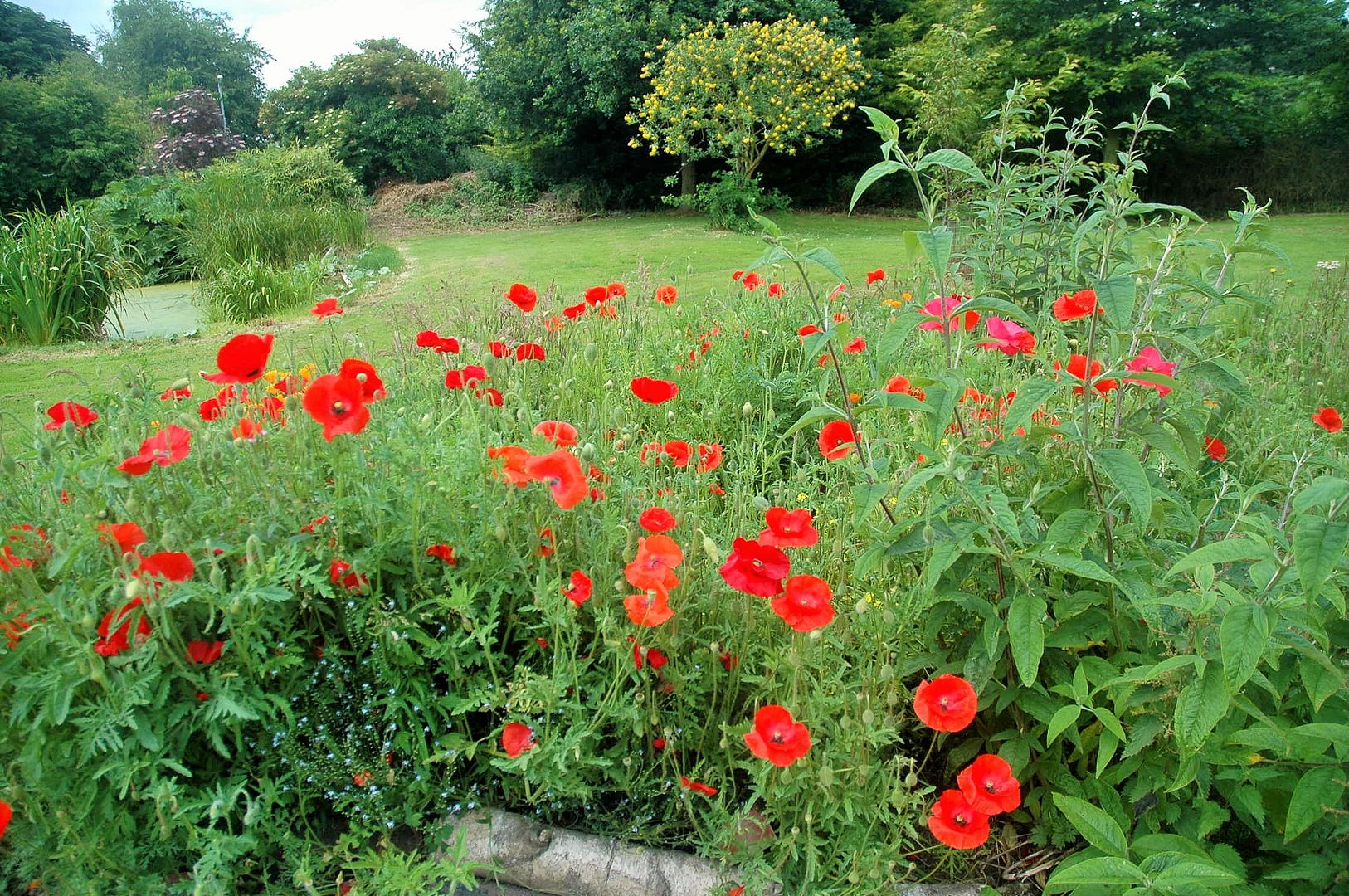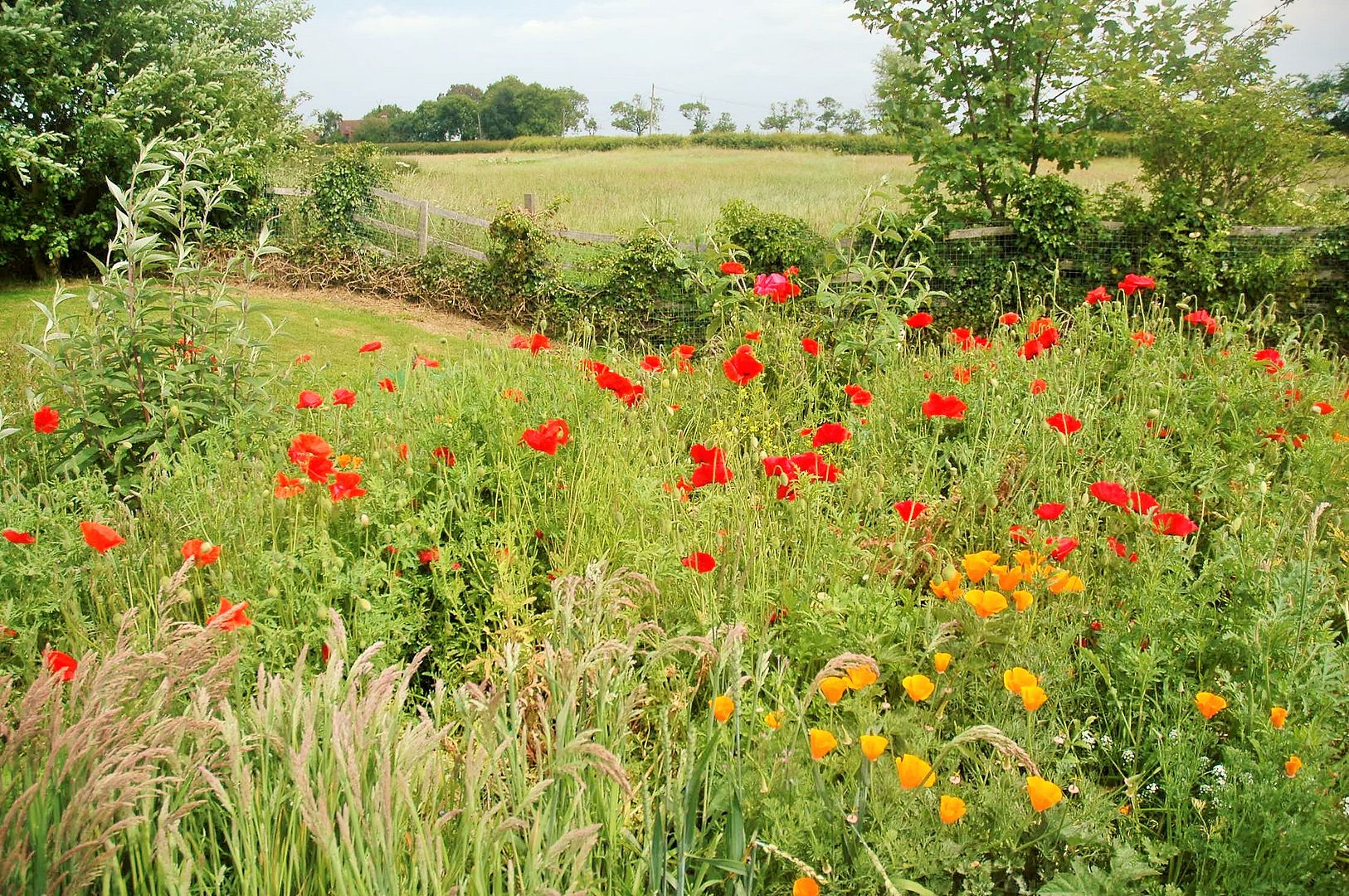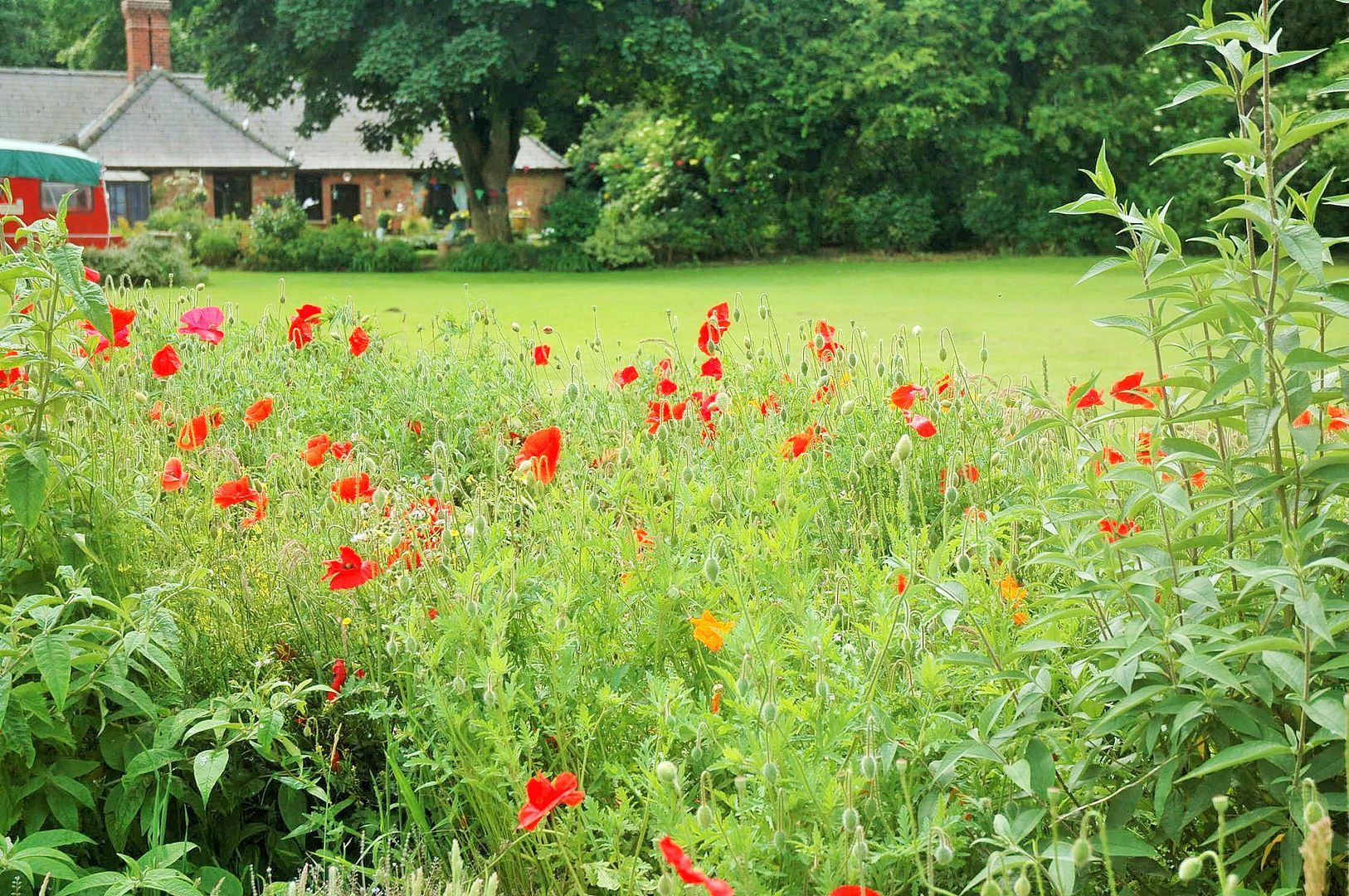 So this is June 2015 at Wishing Well Cottage, its been lovely sharing it with you :-) x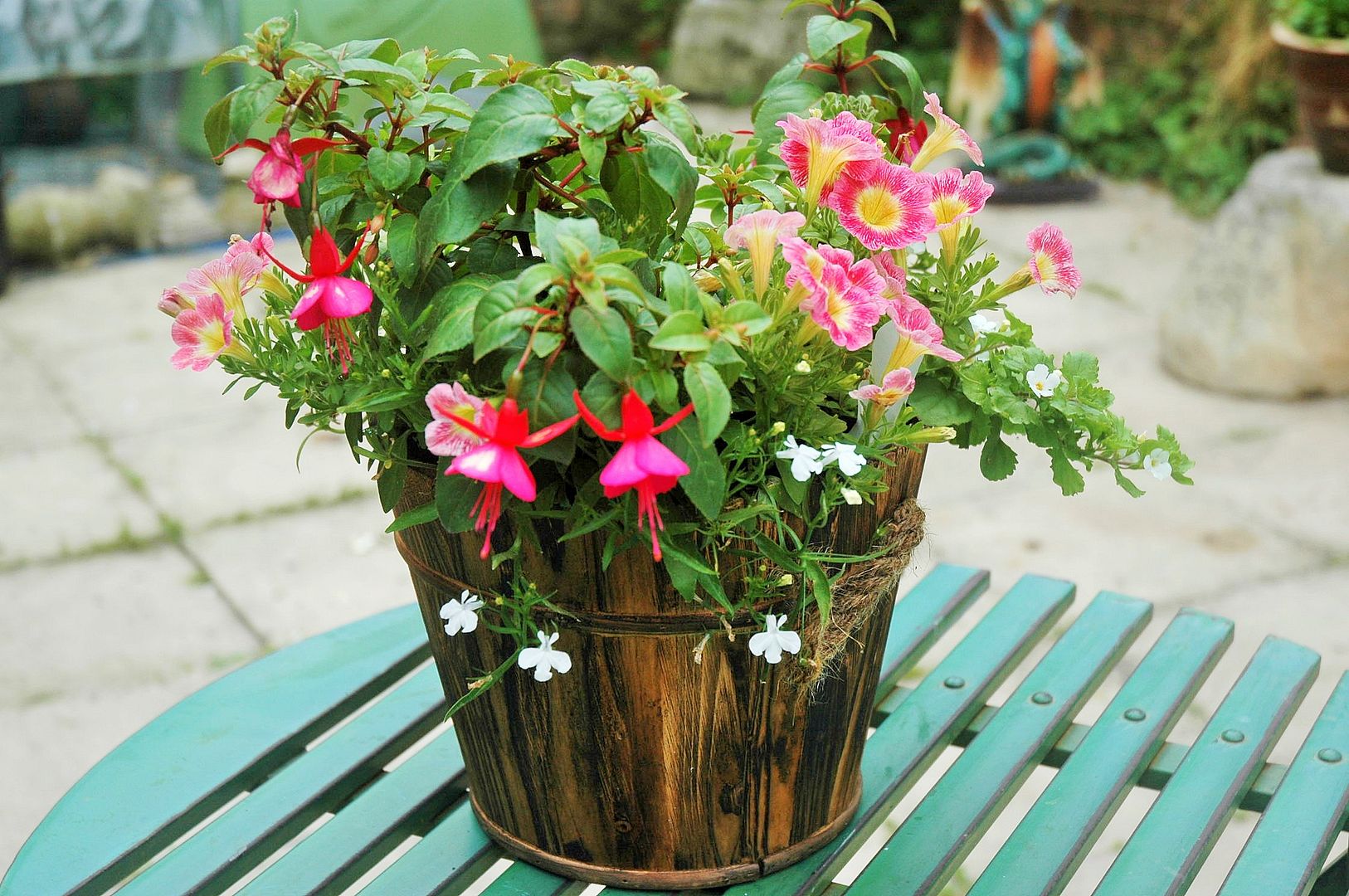 Categories: None